NOS PUEDES ENCONTRAR ASI:
E MAIL: cuevanatural@gmail.com
TFNO: 00 34 619 39 07 28
DIRECCIÓN: Calle Mayor 2 .- 46357 La Portera.- Requena- Valencia- Spain

Facebook : https://www.facebook.com/BodegasCueva?ref=tn_tnmn

INSTAGRAM:https://www.instagram.com/bodegacuevabymariano/?hl=es
PREMIO "MEJOR BODEGA DEL AÑO 2014" OTORGADO POR EL CIRCULO DE ENOFILOS UTIEL REQUENA http://www.bodegascueva.es/premios.html
Cueva "VINO NATURAL Y ARTE-SANO"
Cueva: Artesan and healthy natural-wine
En el Corazón de la Comarca de Utiel - Requena, (Valencia) rodeada de cepas centenarias, Bodegas Cueva cuenta con el privilegio de estar emplazada en el centro de la Aldea de La Portera.
Esta singular construcción del siglo XVIII, sólo ha conocido una forma de hacer vino durante todos sus años de existencia, la natural y artesana.
In the centre of the small hamlet of La Portera, at the heart of the Utiel-Requena region, you will find Bodegas Cueva, surrounded by centenary vines.
This traditional bodega that dates back to the 18th century still only uses the traditional and artisan methods of winemaking.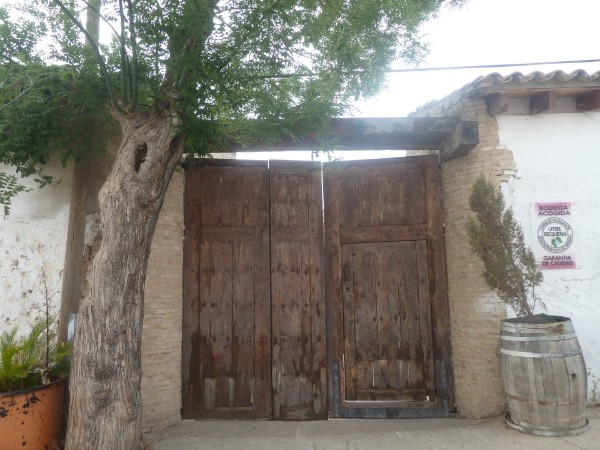 Nuestros vinos nos sumergen en románticos aromas de frutas maduras, compota, regaliz, colores granas violetas, cerezas y tejas, y sabores suaves, equilibrados y redondos.
En Cueva prima el respeto por el Medio Ambiente, la biodiversidad, y la salud. Por eso sólo se utilizan uvas de cultivo ecológico. La tempranillo, la bobal, que es la uva con más propiedades antioxidantes , y la tardana, de maduración tardía, ideal para elaborar vinos espumosos y cavas con poca graduación.
Our wines takes us to a world of aromas comprising mature fruit, preserves, licorice which provide those delightful nuances of purple, violets, cherries, brick, soft, balanced and round.
At Cueva reigns the respect for the environment, biodiversity and health. Therefore we only use organically grown grapes, Tempranillo and Bobal; the grape with the highest antioxidant content, and for the whites the Tardana, a late harvest grape ideal for sparkling and low alcohol wines.
DESCUBRIR EL VINO
Discover the wine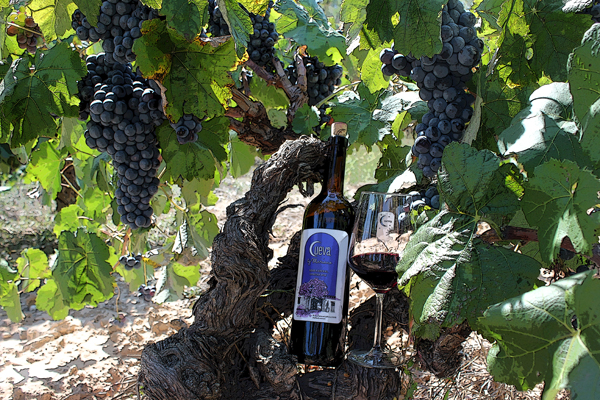 Sus más de 200 metros cuadrados de cavas de crianza, conceden a sus caldos el reposo y la temperatura adecuada, que los convierten en vinos tranquilos y exclusivos. Probar cualquiera de los vinos Cueva, es como descubrir de nuevo el vino, o descubrirlo, simplemente.
La elaboración natural, sin filtrados ni tratados, se combina con la última tecnología en la conservación, embotellado y etiquetado de los productos naturales que salen de Bodegas Cueva.
200 square metres of cool and undisturbed cellars transmit tranquility and exclusivity to the wines.
Our natural winemaking without filtration or any artificial treatment is combined with state-of-the-art labelling and bottling to ensure absolute protection of our wines.
Además de nuestros vinos, espumosos y cavas, ahora Bodegas Cueva obtiene las mejores cualidades saludables del jengibre para sorprender en sabor, con sus licores exclusivos y únicos en el mercado.Y como novedad, también exclusiva, el Elixir de Bobal, y el Elixir de Tardana, vinos dulces exquisitos y sorprendentes.
A new addition to our wines and cavas are our surprisingly unique natural ginger liqueurs,and now elixir de Bobal y Elixirde Tardana.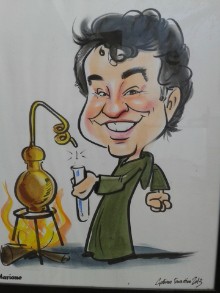 Al frente de Bodegas Cueva, Mariano Taberner aplica y mezcla sus conocimientos como enólogo con su gran capacidad creativa.
Una trayectoria de más de 15 años, le han dado a Mariano la oportunidad de conocer a la perfección las uvas y los procesos artesanos, que le permiten extraer de una manera, casi mágica, la esencia del Mediterráneo para convertirla en vino.
At the helm of Bodega Cueva you will find the talented winemaker, Mariano Taberner who mixes a creative flair with traditional skills.
More than 15 years of artisan winemaking has given Mariano the possibility to get to know his land and his grapes to perfection and in an almost magical way distill the essence of the Mediterranean into his wines.
Cueva está acogida por el Consejo Regulador de la Denominación de Origen Utiel-Requena. Cuenta con autorización y sellos del Comité de Agricultura Ecológica de la Comunidad Valenciana.
Calidad, salud y sensaciones, con Bodegas Cueva.
Quality, health and sensations with Bodegas Cueva.

https://www.facebook.com/BodegasCueva
web recomendada de casas rurales en la zona : https://www.casasrurales.net/